Join the Network
for Financial Professionals
Connect & Share with Asset Managers, Fund Managers, Hedge Fund Managers, Private Bankers, Family Officers and other financial professionals from over 10,000 companies.
Contribute to Network Finance News

Share your professional news, insights, events, documents
or links on our News page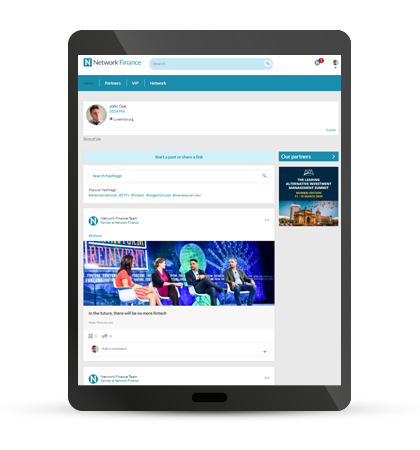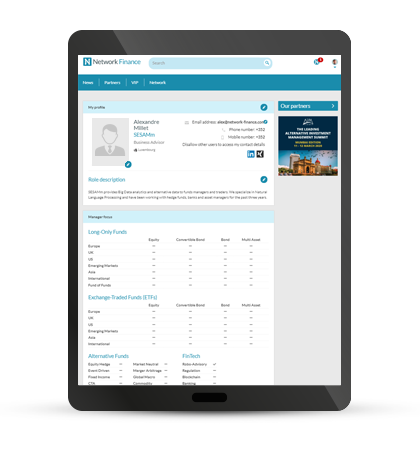 Create your own professional profile

Fast and easy! Describe your role, your company,
your focus and much more.
VIP
Very Interesting Products
As a premium partner, you can highlight your financial products
(Long-Only Funds, ETF's, Alternative Funds or FinTech Products).
For any enquiries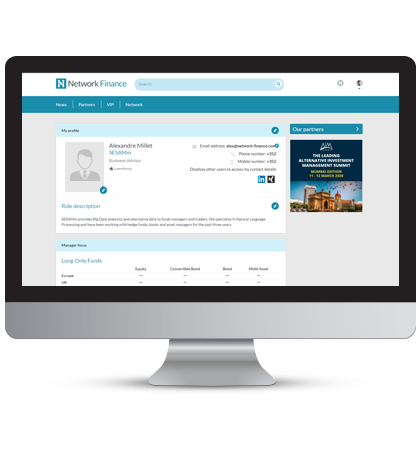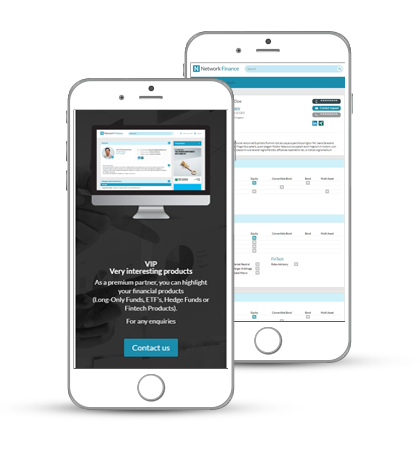 Our partners
We are pleased and honored to partner with prestigious
and innovative companies.
For any enquiries